| | | |
| --- | --- | --- |
| | Updated 6th April, 2021 | |

Dear Customers,

See new photos from our customer Mr. Tom Dixon on his D-Day project.
More photos of usage of our products sent in by Mr. Tom Dixon.
Click the photo to see details:


1/144 British Command is Here!
Newly added to our 1/144 Authentic Soldiers, is our British Command Team Set.


Available in unpainted or painted version. Shop Now!
LIMITED EDITION!
While Stock Last!
Introducing METAL BARRELS for WWII German 2cm Flakvierling 38 and 2cm Kwk 38


Machined to true 1/144 scale. Available alone and/or with vehicles.
Special Announcement.
We are pleased to announce that e-Express (airmail with tracking) services to ALL US area and EU including Austria, Belgium, Denmark, Finland, France, Germany, Hungary, Luxembourg, the Netherlands, Norway, Poland, Portugal, Serbia, Slovenia, Spain, Sweden, Switzerland, Turkey and the United Kingdom are back to normal. However, Canada still suffers from no airmail services.

Packages should arrive within seven to fourteen days depending on local services.
Customers can also order unpainted models directly from Shapeways and the product will be produced in the US or EU and shipped directly from there. If you have models that you want but not yet available on there, please contact us to get those uploaded as first priority. Our Shapeways shop:
https://www.shapeways.com/shops/combatgroupdynamix
As of 28th Novemeber 2020, selective Micro Dioramas are also available for ordering on Shapeways.

Introducing our new "Elite Series"


Elite Series
The "Elite Series"is to consolidate and advance our products other than in the 1/144 scale range. This will include multiple scales such as 1/100, 1/72, 1/48. 1/35, 1/9, 1/6 and more. First in the series is our 1/48 Polish TKS Tankette. Enjoy!
1/48 TKS Tankette Restocked!!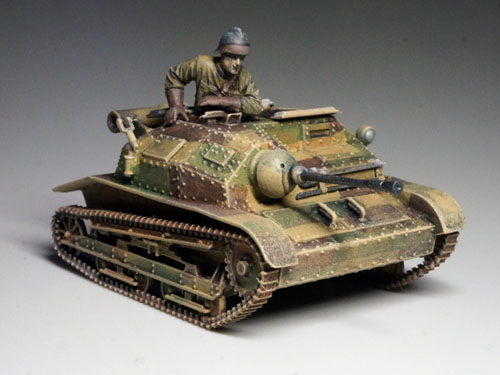 Enjoy our new web sitedesign and safe shopping.


Come and share with us. Let's create a better hobby world.
Search in Facebook with CombatGroupDynamix, or click the link below:
---
Shipping Promotion Worldwide:

| | |
| --- | --- |
| For purchase under US$49.99 | US$9.9 for airmail shipping! |
| Purchase of US$50 to under US$99.99: | US$8.9 for airmail shipping! |
| Purchase of US$100 to under US$149.99: | US$6.9 for airmail shipping! |
| For purchase of US$150 or over: | Free shipping! |
Feel free to send us an email for an PayPal invoice of your items in case the ordering process is too complicated.
---

Introducing our new Resin-GT for armour vehicles. Exceptional strength and smooth surface. Sand, drill, glue and paint like regular castingresin.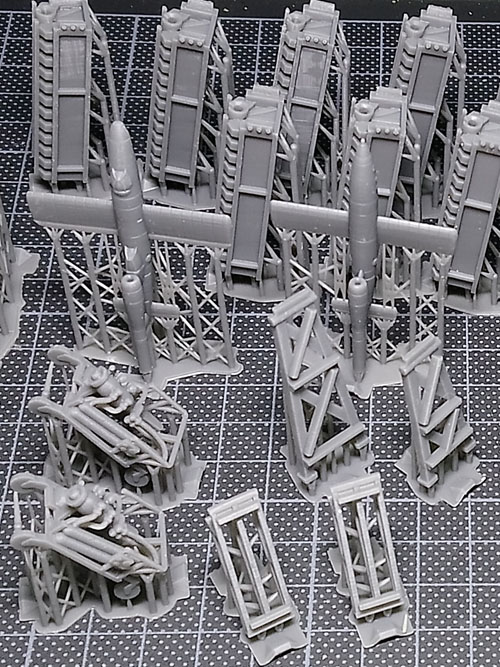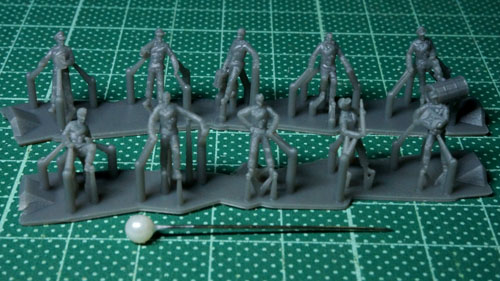 Contacting us :
We welcome any comments, suggestions or bug reports. Please email us at:
cgdynamix@gmail.com
.
Shipping Policy:
Most of our products are make to order so it might take 5 to 30 working days to ship .Customerswill be notified individually of the shipping time once we received your orders. If you are not happy with the shipping time, you can cancel your order immediately after receiving our notification. Your payment will be fully refunded upon receiving your cancellation. If we did not receive your cancellation, the products will be shipped within the estimated period.In case you wish to order more items before we ship your initial order, you can do so without additional shipping cost. The total shipping will be recalculated according to our shipping promotion and over-paid shipping will be refunded. However, the full order will only be shipped combined after the final order has been completed. You can place additional order following the usual procedure and we will refund the extra shipping manually; or you can send us an email detailing your additional order and we will send you a PayPal invoice with adjusted shipping. Return Policy:
We offer money back guarantee for faulty items if they are returned within 3 days with all materials intact, i.e. "opened box with all original materials". We will refund the product cost after we received the return item, but the original shipping and the return shipping will not. We do not offer exchange of products. Please take photos of the faulty items and email them to us to investigate. We will notify you by email after our investigation and issue you a return reference number. Then you can ship the faulty item back to us.
Fine Prints :
Product specifications are subject to change without advance notice.
All product design © CG Dynamix 2019