This is a new 1:144 Leichter Waffenträger 38 (d) with Munitionswagen Convertion Kit from the new Wargame Armour series of CGD.. This improves on and replaces the previously released 1:144 WWII German Pak 43 L/71 Anti Tank Gun with Munitionswagen 38 (d) set (DISCONTINUED). This tank is fully painted in 3 Color camouflaged scheme, and weathered. Minor assembling required.
This set includes a 1:144 Leichter Waffenträger 38 (d), a Cargo Bay, a Cruciform Mount, and one each of Oil Drum and Munitions Cargo for Convertion . You can convert the set into a Pak 43 anti tank gun on cruciform mount and a Munitionswagen 38 (d).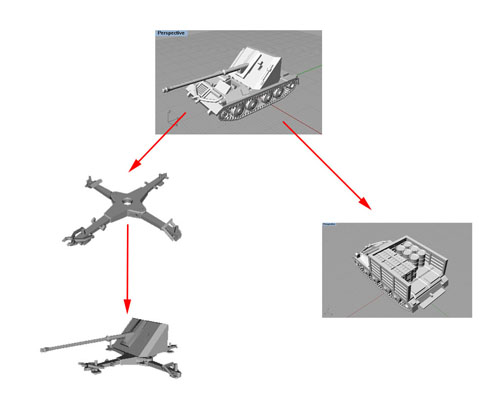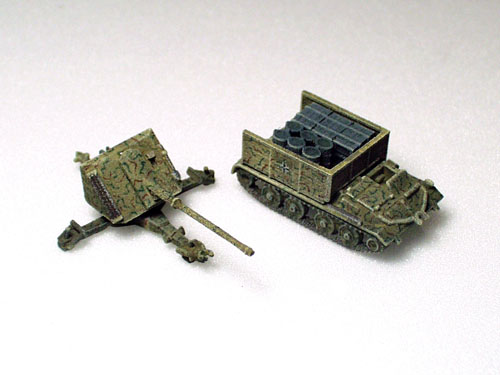 For a brief description of the development of
Leichter Waffenträger or Leichte Einheitswaffenträger (
Light Standardized Weapon Carriage),

click here.
The model is fabricated with state of the art "3D Printing" technology. Highly detailed. Product of Hong Kong.

TRUE 1:144 SCALE
Not "N" scale or 1:160.