This set contains 4 Luftwaffe ground crew in maintenance duty, 3 Luftwaffe pilots, 1 Krupp Feldkran, 1 1.2-meter ladder platform and 1 2-meter ladder platform. This model set is UNPAINTED.
Full Set in Unpainted form: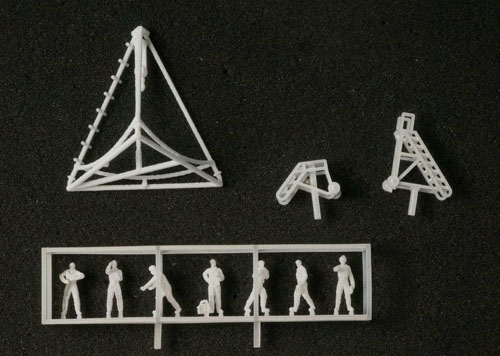 Figures in Unpainted form: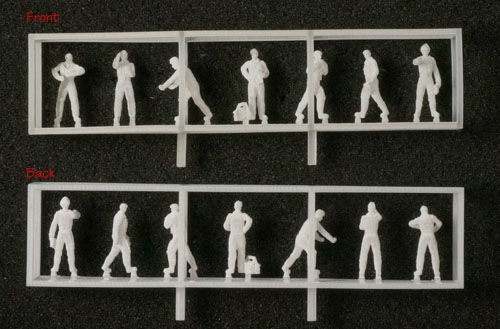 Figures are modelled according to average Caucasian of height 5' 8" to 5' 10" (1.73m to 1.78m). Figure measures approximately 12mm when standing upright. Highly detailed, highly realistic and in real human proportion. NOT big headed cartoon-ish wargame figures!
Digitally mastered, the soldiers are fabricated with state of the art "3D Printing" technology in ACRYLIC RESIN. Ladder Platforms are also 3D printed with Acrylic resin. Krupp Feldkran is 3D printed with Nylon.
The resin material is like regular resin and should be handled as such.
Nylon material is durable and flexible.